Obstacle Course Race ebock

Mürzathlon
5th September 2020
Mürzzuschlag, Styria, Austria
An adventure and obstacle course run across the styrian city Mürzzuschlag.
What is an Adventure Run?
Instead of running monotonously your kilometers you experience lots of adventures, fun and team spirit during an Adventure Run. You run across the city, wood, on asphalt streets and trough water. Up- and downhills are alternating. Some of them you will run. Some you will have to walk. You will pass adventurous places which you are only allowed to enter during this unique event. Obstacles you will have to conquer, adventures you have to master. An Adventure Run is an unrivaled experience which will challenge you and reward you with loads of pride and endorphines in the end. Some sportiness presupposed the Easy and Fun distances are feasible for everybody. The Mürzathlon is a special obstacle course run – so take part and excape your daily routine.
"You must go on adventures to find out where you truly are."
Register now
[ratings]
Distances
5, 9, 16, 21 or 42 kilometers? All distances – except Hero – lead trough unique routes. So you only have to pass every part of the track only once. As a Hero you will have to conquer the Survivor distance twice.
Attention: An Adventure Run will challenge you differently than an "usual" running event you know. If you are unsure about the distance, go for the shorter one. The kilometer and height information are just approximate values, which can slightly vary during the race.
Mürzathlon 5th September 2020
Adventure Kids & Dogs on 6th September 2020
We are adventurers by heart so we want to make sure that the whole family is able to take part in our events. For 2020 we proudly present our Adventure Kids and Adventure Dog Events. Two obstacle course race events in a safe environment within the wonderful recreation area of Mürzzuschlag. The kids will have to run or walk one round with very easy obstacles to master. They should have fun and no stress. So our adventure kids won't have timing and no rating. The focus is on the adventure and encourage team spirit. For younger kids it is possible for their parents to join them. It is strictly forbidden to force them to run faster or to do anything they are afraid of. In the end the Adventure kids will be rewarded by getting an Adventure Runs medal like their parents the day before.
For our Adventure dogs we provide the possibility to choose between one, two or four rounds. Timing and a ranking you can choose optional. The goal is to have a great time with your four-legged friend by running, walking and overcome every obstactle in your way togehter. The barriers are easy to master and should strengthen the union of the team. In the end there is also an Adventure Runs Medal waiting for you.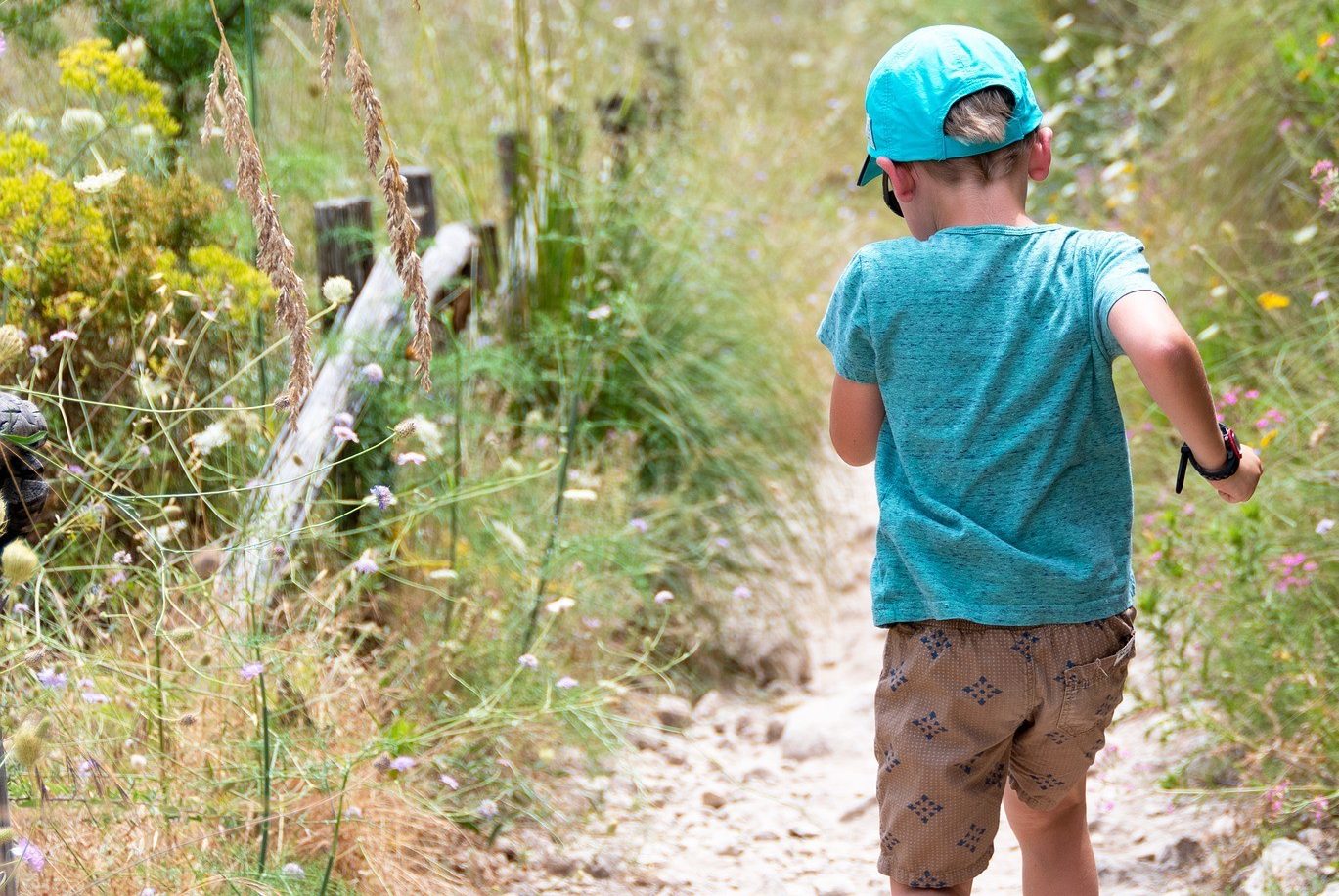 For kids starting from the age of 8 to 15, together with their parents or alone. Age groups: 8-10, 11-13, 14-15. Distance: 2.5 km From the age of 16 years the teens will start in the Easy distance togehter with adults.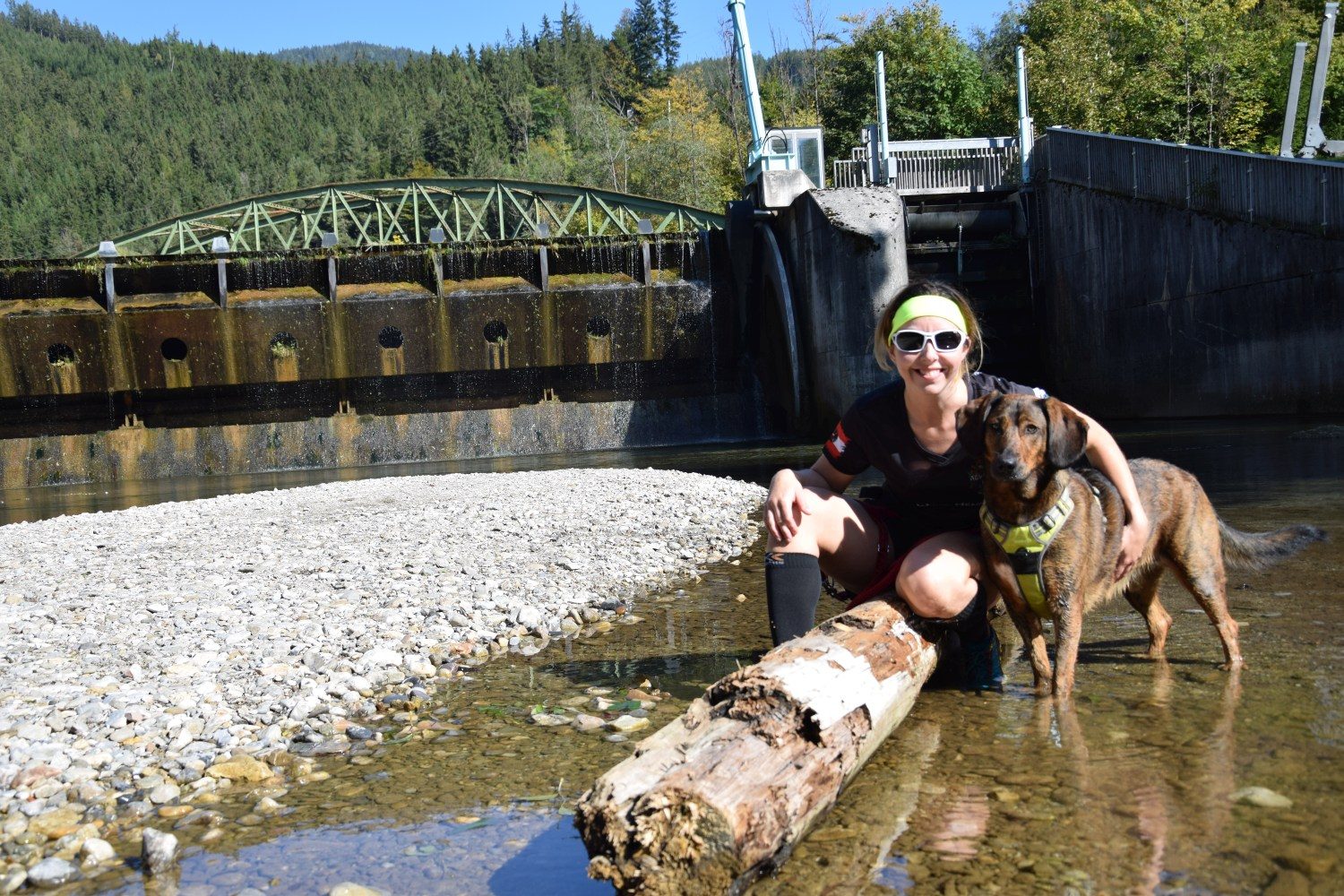 The obstacle course run for loved dogs and their owners. Together you conquer 2.5, 5 or 10 kilometers. One round has 2.5 kilometers.
Obstacles
Authentic and spectacular obstacles are waiting for you.
Widely you have to beat the given natural obstacles of the region, which you shouldn't underestimate. Many worldwide unique adventures are waiting for you, which only are able to experience during the Mürzathlon:
Wild rivers, active hydro electric plants, a dark water channel and a sky jump… Are you brave enough for sliding down the highest slide? Are you stronger than an american footballteam and adventurous enough for a tour across the styrian jungle?
(subject to alterations)
"If you think adventure is dangerous try routine – it's lethal"
Here are some insights into some of the adventures which are waiting for you: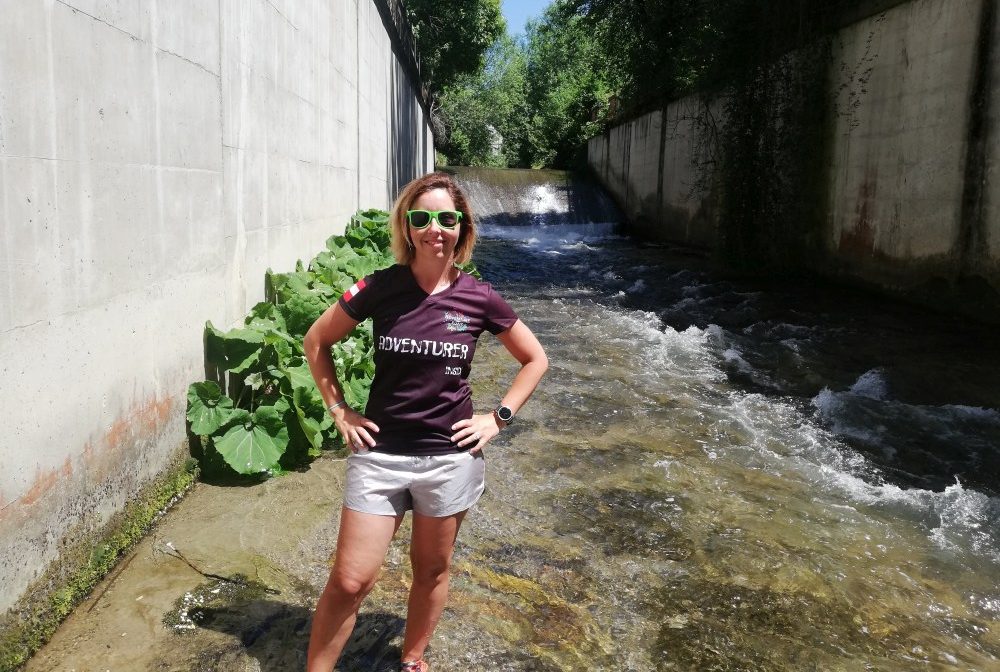 Down Under
A mystic enchanted place which only a few people have entered so far.
watch video
For all distances except Easy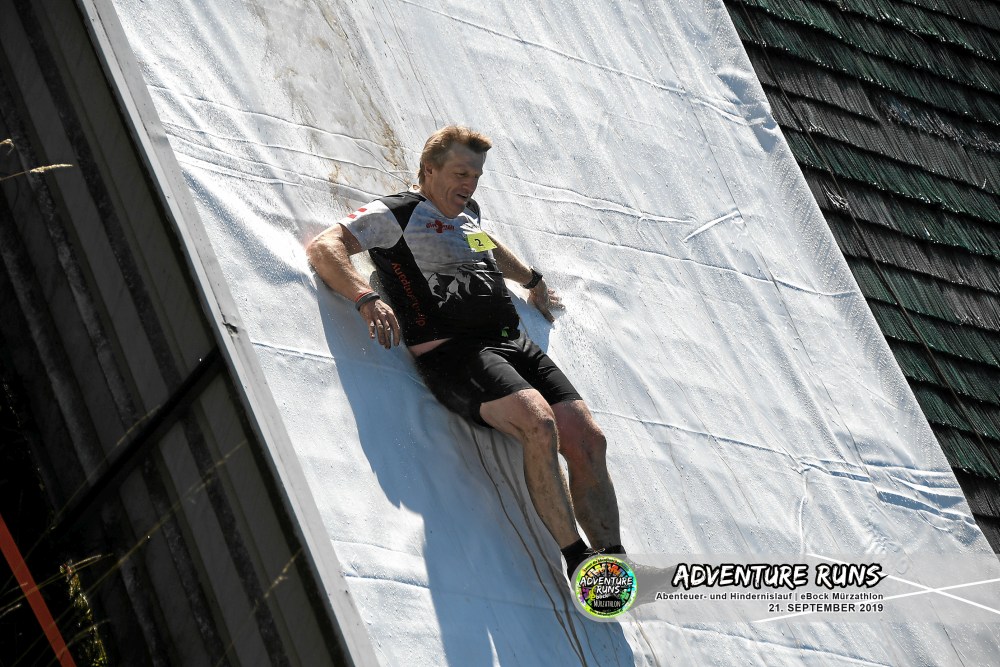 Sky Jump Slide
This slide is a real active sky jump with a length of 75 metres . No obstacle course run has a longer slide.
watch video
For all distances except Easy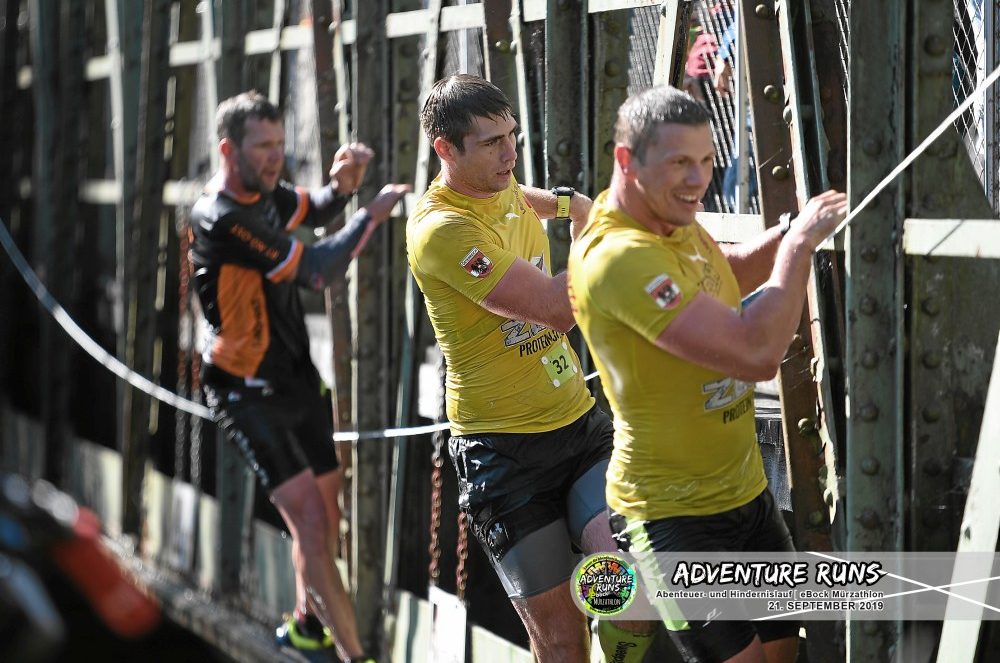 Wehr Dich
A crazy slide, an old railroad bridge and a dam of an active hydroelectric plant are waiting for you.
watch video
For all distances except Easy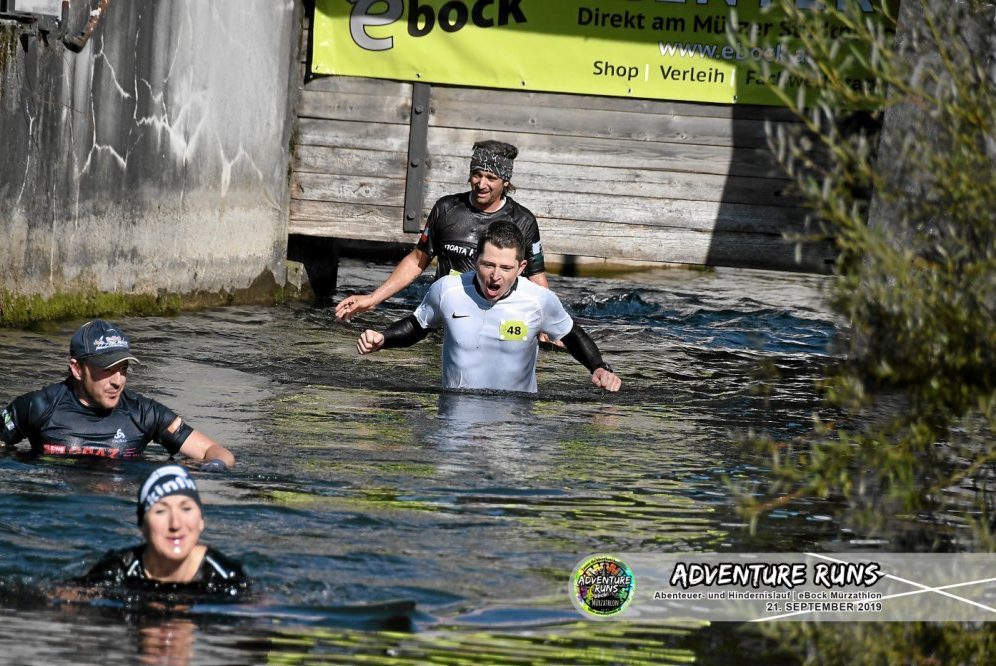 Wehr Dich Extreme
Defeat a real active hydroelectric plant. An unique experience which you are only able to go through during the Mürzathlon.
watch video
For Explorer, Survivor and Hero only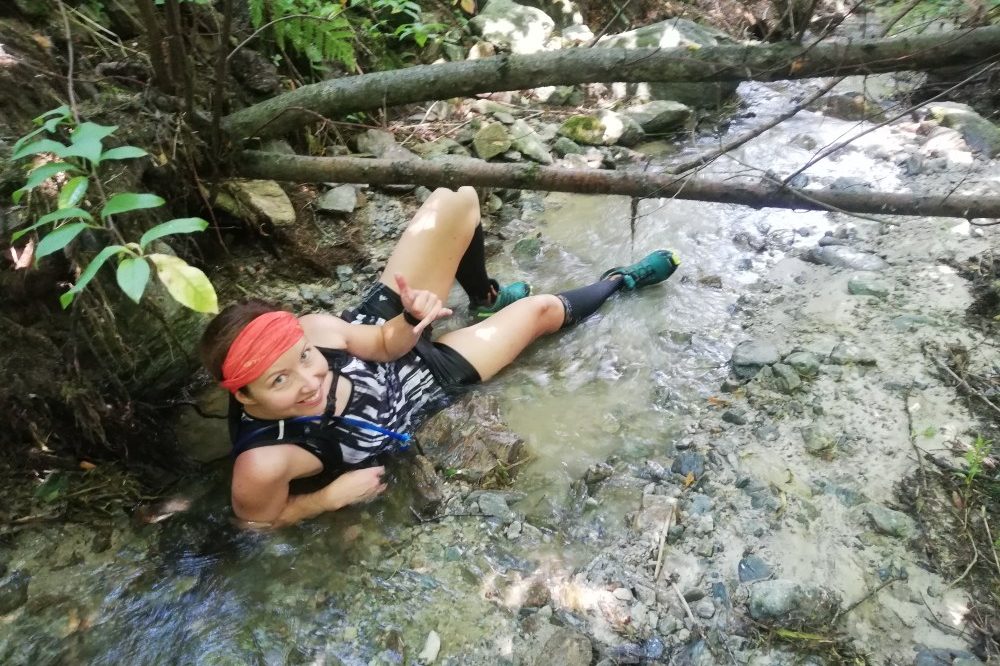 Styrian Jungle
A wild creek, waterfalls Wasserfälle, rough vegetation – a real adventure within the wilderness.
watch video
For Explorer, Survivor and Hero only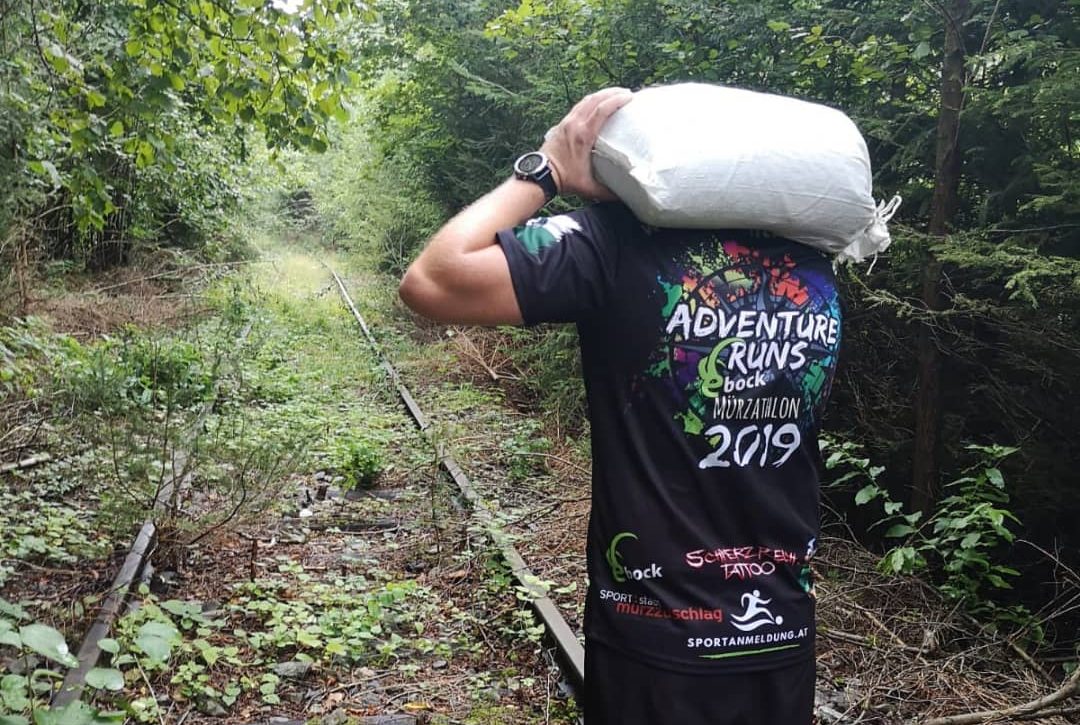 Lost Railways
Ancient, lost and forgotten rails guide you trough the lost world of Mürzzuschlag.
watch video
For all distances
The Tracks Of The Obstacle Course Run
At the ebock Mürzathlon, the #1 adventure and obstacle course run in Styria you will beat the city and it's natural obstacles. The Mürz (river), the sky jump, the hydroelectric plants, the dark water channel (under the main square) and many more. You run on asphalt streets, nature trails, through water, over grassland and across the wood.
Many obstacles will block your way, but togeher you will master them all. (subject to alterations)
Tracks
Ranking and BIB Number Collection
Timing: Timing and the possibility to participate within the ranking are optional. You can decide on it during the registration process by selecting timing as an option.
Ranking:
Youngsters, Twenties, Masters 30, 40, 50, 60 and >60 each for male and female.
Award:
Awarded will be the fastest three men and women of Fun, Survivor, Explorer and Hero distance of the 'Elite Heat' (=first starting slot of each distance). You can choose to start as elite athlet during registration process. Proof of performance required.
Prize:
1st place: VIP Adventure Runs Flatrate – you can take part in all of the Adventure Run races of the next year for free. 2nd place: A free ticket for an Adventure Run of your choice. 3rd place: – 50 % on an Adventure Run of your choice.
Team award:
Awarded will be the fastest team of Fun, Survivor, Explorer and Hero Distance.
Requirements:
5 PAX per Team, rated will be the time of the slowest team member – nobody will be left behind at an Adventure Run. Restrations for bigger and smaller teams are possible also, but they won't be awarded.
Note for performance-oriented participants:
For you we have timing and the highly-limited possibility to start whithin the elite heat. Winners of our other events will have a reserved starting slot. Attention: To win an Adventure Run you need more skills than for an usual running event. Apart from the obstacles you have to adjust your pace so you are able to orientate yourself to stay on the tracks at any time. Additionally you have to watch out not to jeopardize weaker competitors by your actions and to fullfill diverse other tasks (checkpoint marking). We are no urban running event so an Adventure Run won't be won by the best runner but the most integral athlete, who also has to be a real adventurer.
Starting Heats:
We start in small heats beginning with the Hero distance. The detailed schedule of the heats will be announced one week before the race.
Age limit:
Registration for teenagers starting from 16 with letter of agreement of their legal guardian for Easy possible. All other distances starting from 18. Kids and Teens under the age of 16 can start at the Adventure Kids Run on Sunday.
BIB Number Collection:
Place will be announced soon Copy of your valid ID, irmation of registration, signed waifer of liability.
Parking within the city:
Bräuerteiche, Parkgarage Main Square Mürzzuschlag, Styria
Start/Finish:
Main Square Mürzzuschlag, Styria Accmodation: Our recommendations for your stay. Hot to prepare for your upcoming adventure? Here are some of our helpful tips.
Your package
★ Race information and documents

★ Free drinks and snacks on the route

★ High quality ebock Mürzathlon functional shirt

★ Warm Shower

★ Finisher Medal

★ etc.
★ High quality ebock Mürzathlon functional shirt ★ Finisher Medal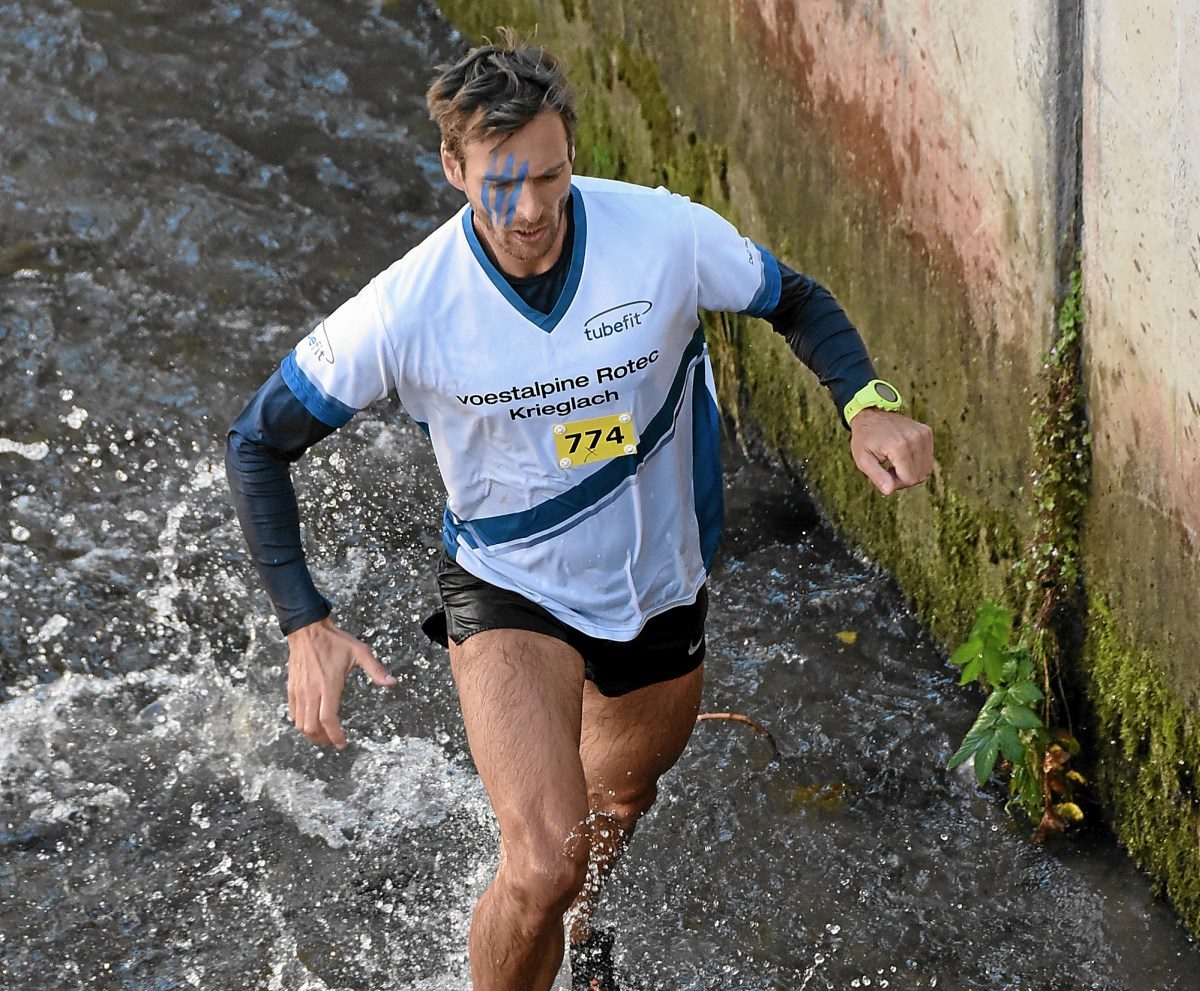 Basis prices (Easy & Walking, Fun)
✪ Til 31st May: 68 €
✪ Til 30th June: 75 €

✪ Til 31st July: 77 €

✪ Til 13th September: 83 € (Close of Registration)
✪ Post-nomination on race day: 94 €

Extra Charges for middle and long distances:
✪ Explorer + 5 €
✪ Survivor + 10 €
✪ Hero + 30 €
Secure your ticket now!
"Money fill your pocket, adventures fill your soul."